someone took a picture and fed the Google Vision

API

with it, receiving labels of what it sees. From this, someone else writes a description of the image, using the labels we got from the computer. Then, someone else gets the description (and did not see the image that generated it) and creates an image for it. Again into the Computer Vision, again labels. Someone writes a description, someone else produces an image, und so weiter…. ______________________________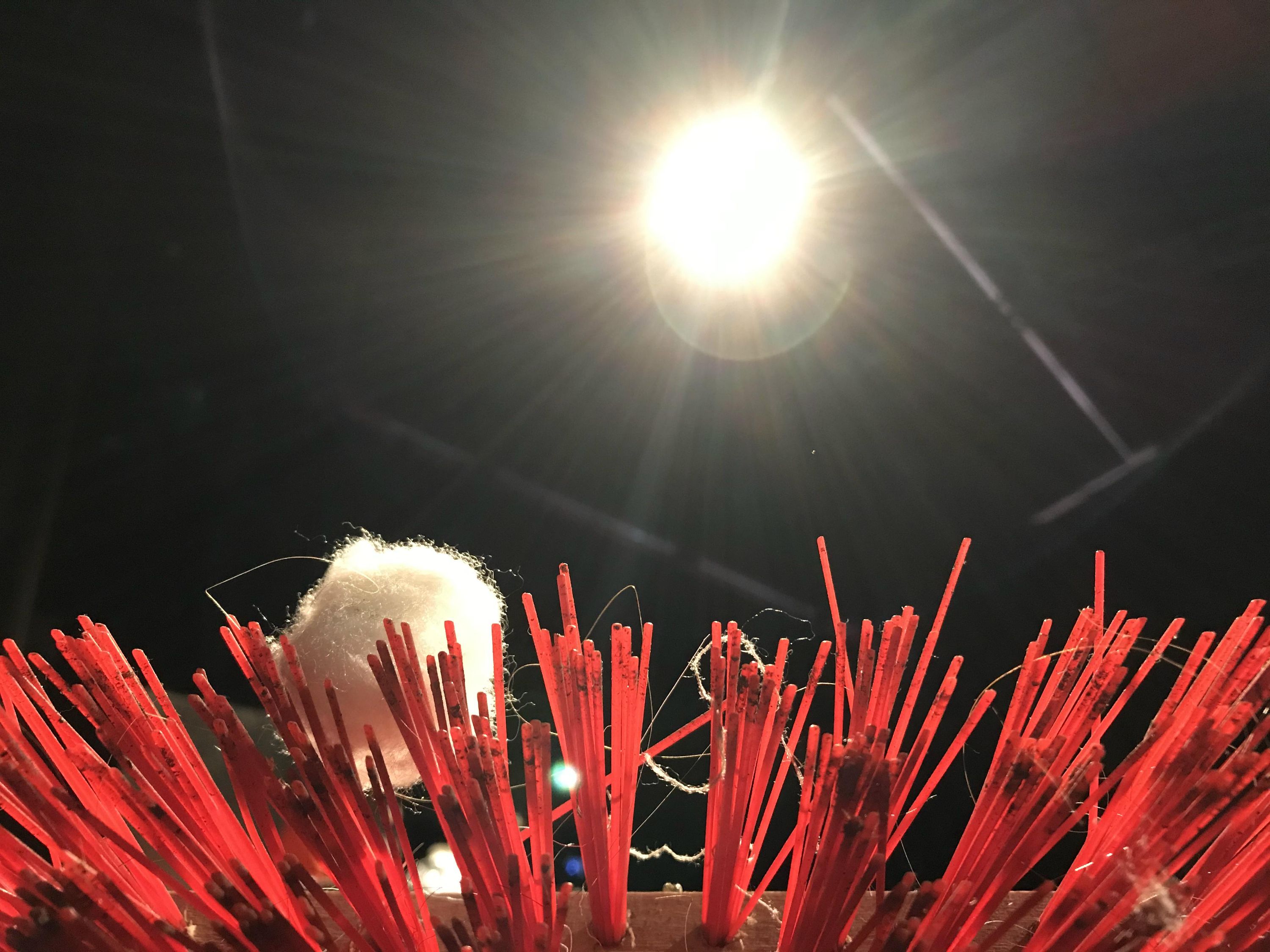 It was the 6th of July, when the Sun started to explode, it seemed like fireworks or a Sparkler in the sky, but it actually was the dying of a world. The event gave the scenery a warm lighting. All the plants and as specially the red flowers, shakies favourite ones, were going to be extinguished in just a moment.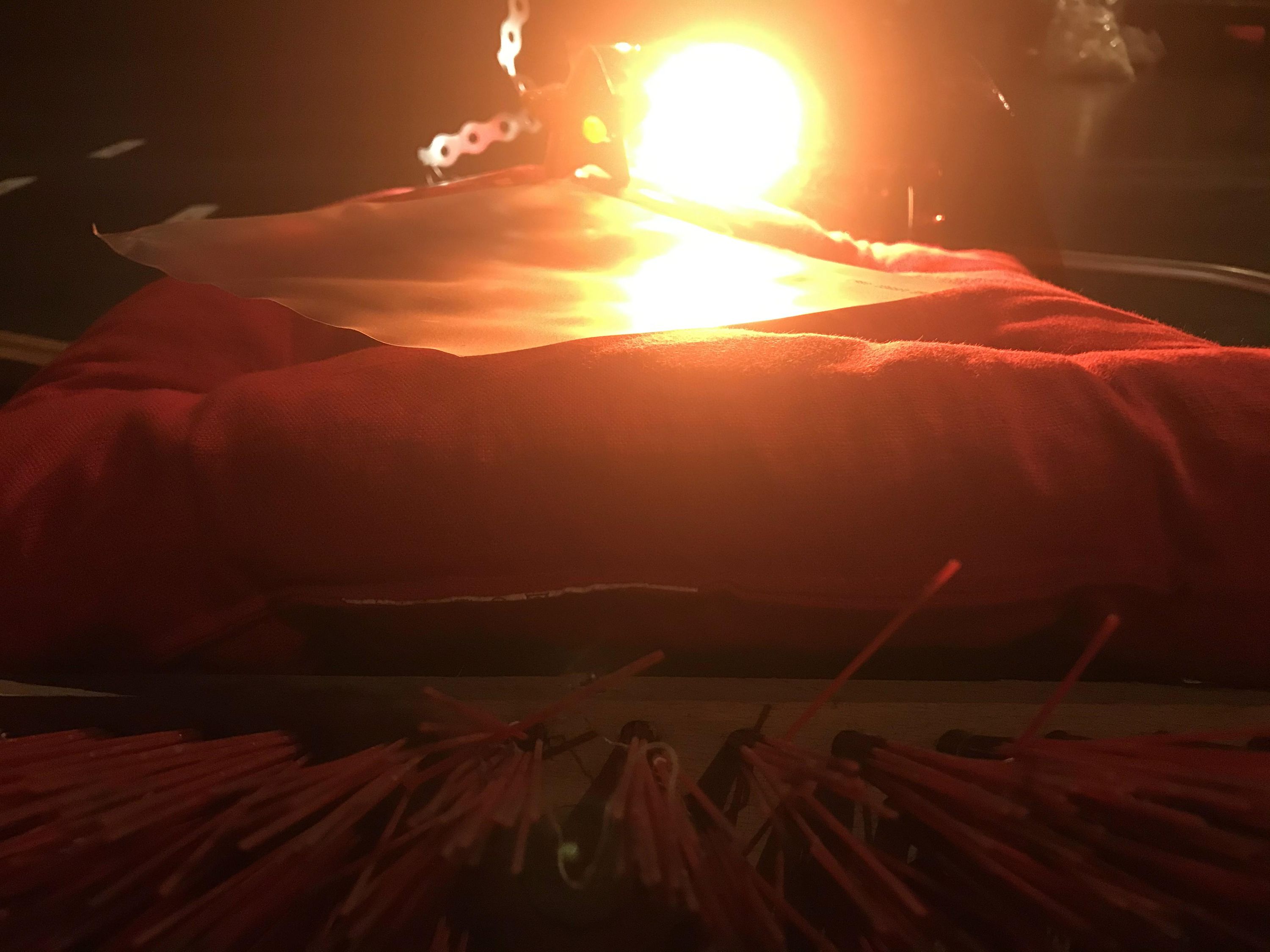 With the sunlight slowly fading early at night, the heat and light of the fire clouds radiate from the red sky. A geological phenomenon next to the setting sun produces lens flares.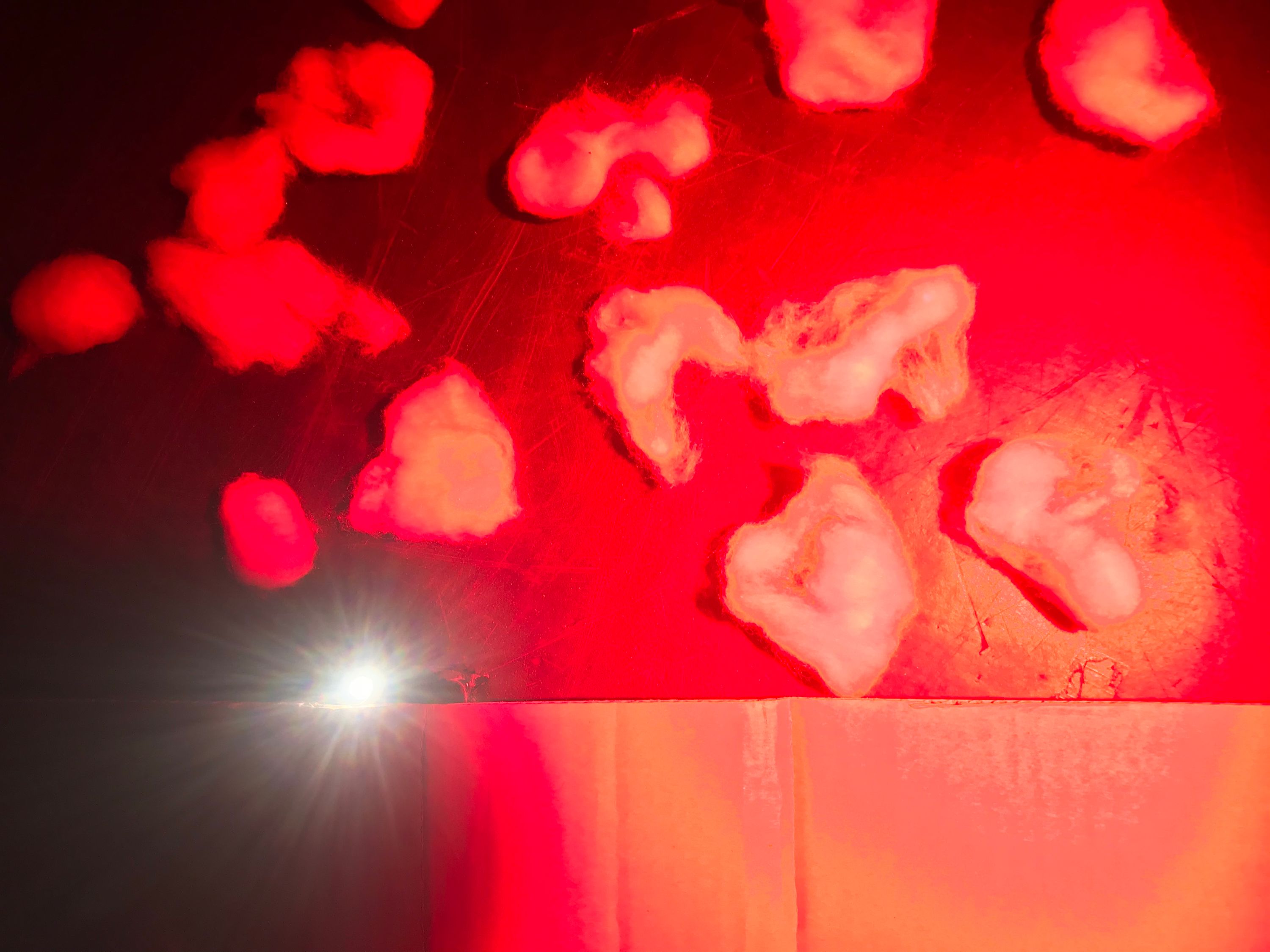 Bathed in red lighting, the human body unfolds into its organs like a withering flower into its petals. Bit by bit the flesh is picked off carefully, like the pips of a fruit, until the core is reached - the heart. A bright light shines through a crack in the wall.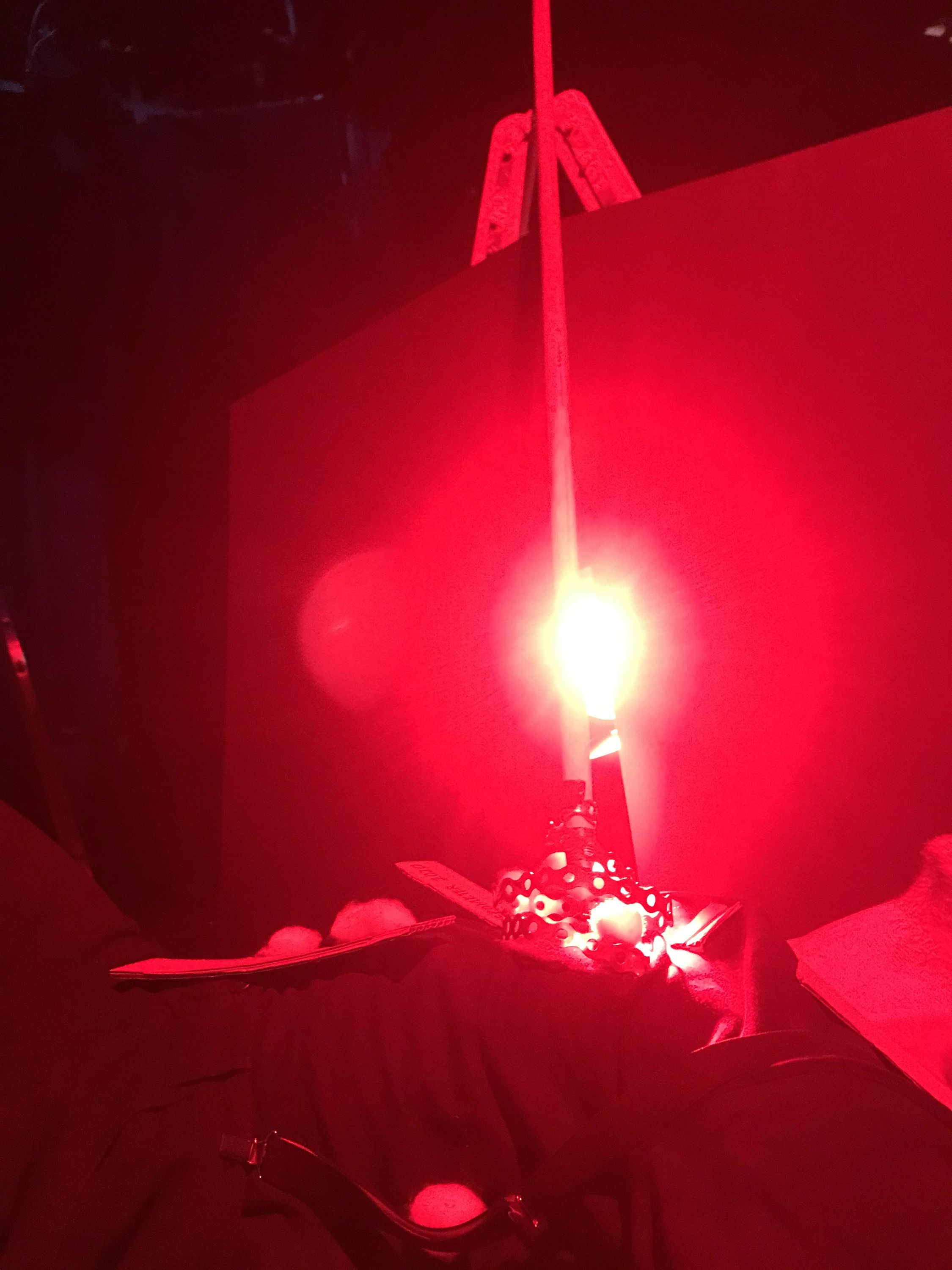 When the red light turns pink, it is the sign for the body to transform into a piece of technology. Evasive as a lensflare, directed up and high to space, at the end of the day all objects rest on the chest.